Material
Larch wood. Extremely weather resistant and durable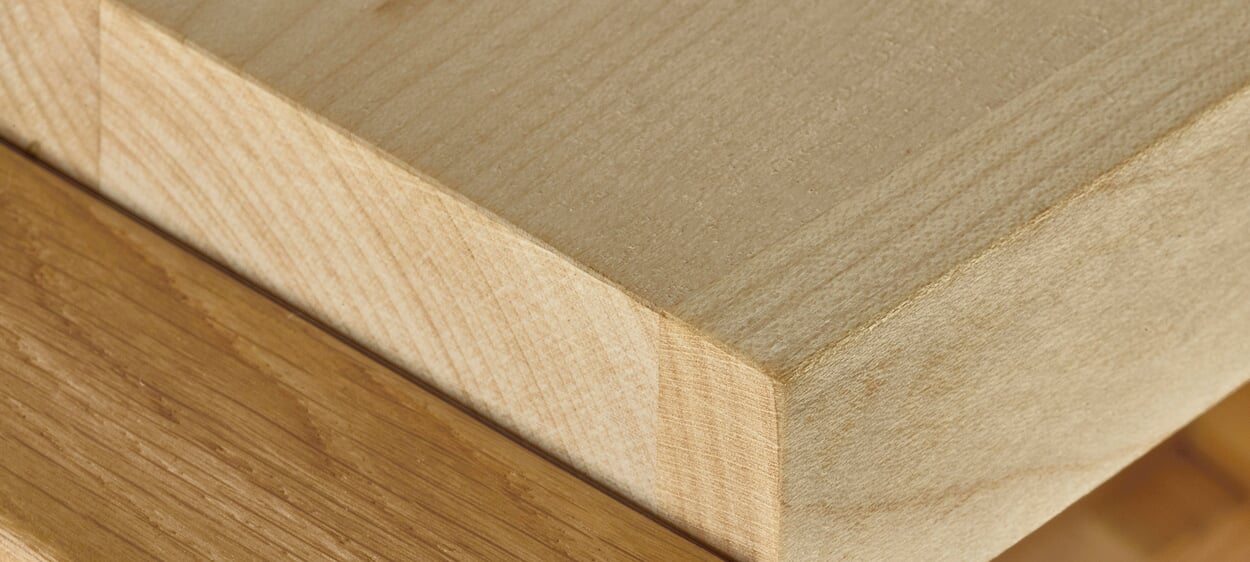 The larch is a deciduous coniferous tree that belongs to the pine family (Pinaceae). It is the only coniferous tree that loses its needles (strictly speaking, they are needle-shaped leaves) in winter. Thus, the larch can survive temperatures as low as minus 40 degrees. In terms of its natural durability, weather resistance and frost hardiness, the larch is exceptional among conifers. This is precisely why its wood is often used outdoors, for example for garden furniture or in the area of garden furnishings. The heartwood of the European larch (Larix decidua) and the Siberian larch (Larix sibirica) is mainly used here.
The properties of larch wood
Larch wood is a very dense and hard wood - along with yew, it is one of the heaviest and hardest domestic softwoods. By nature, it is extremely weather-resistant and durable. It is also largely resistant to pests. This makes it ideal for outdoor use. The properties in detail: - Due to its durability, domestic larch wood is a good and above all sustainable alternative to teak and other tropical woods, which we completely avoid using in order to protect the rainforest. - Due to its high resin content, even untreated larch wood has a high weather resistance and is exceptionally durable. Rain, wind and frost cannot harm larch wood so quickly. At high temperatures, untreated larch wood may secrete resin particles. Therefore, it is advisable to provide seating furniture or garden loungers with cushions to protect clothing - Thanks to its high raw density, larch wood has good elasticity and strength values, it remains shape-stable for years and hardly warps.
The high tannic acid content makes a decisive contribution to the fact that larch wood is barely susceptible to fungal and insect attack - The heartwood of the larch has a warm reddish braune coloring, the dark annual rings provide a high-contrast grain in stripe or tongue shape.
Due to its durability and weather resistance, larch wood is rather low-maintenance. However, it is recommended to clean larch wood furniture regularly with a damp cloth or soft brush and put it away for the winter. Under UV radiation, untreated larch wood develops a noble silver gray patina over time. If this appearance is less appealing to you, you can counteract this effect with appropriate care oils.