Material
Natural Tencel™. Forest born fiber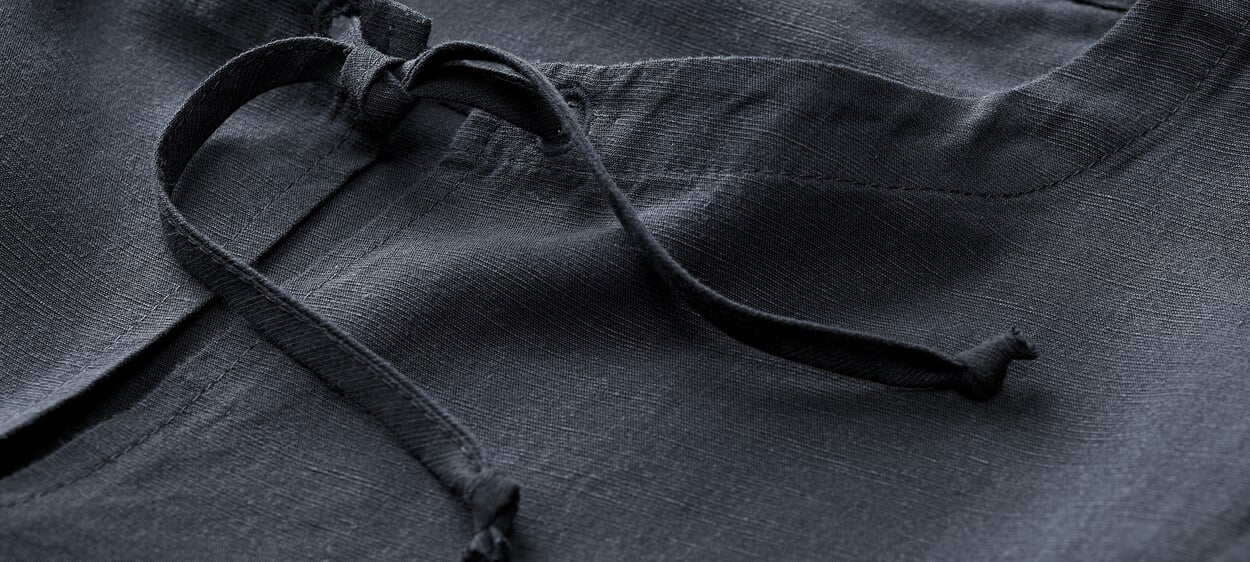 Tencel™, this name has been causing a stir in the clothing industry for several years. It is the trade name for a lyocell fabric produced by the Austrian company Lenzing. The special thing about Tencel™ is its environmentally friendly production combined with its excellent wearing properties. Since the regenerated fiber Tencel™ can also be ideally combined with other natural fibers, it is very much in vogue for sustainable fashion.
Comfortable to wear
You can literally experience one of the great benefits of Tencel™ for yourself, namely when you wear clothes made of or with Tencel™. These fabrics are not only breathable and wick away natural body moisture well. They are also pleasantly smooth with a silky feel, have a flowing drape and are cool against the skin. Frequently, shirts, blouses, T-shirts and dresses are made from or with Tencel™ - you can see some examples on the right. However, the versatile fiber can also be made into firmer fabrics, some of which resemble jeans, and used for pants and the like.
Tencel™, like Lyocell in general, is a "forest-born" cellulose fiber. Its basis is therefore wood, and at Lenzing this comes almost entirely (according to its own information, more than 99 percent) from sustainably managed forests and plantations certified with the FSC® (Forest Stewardship Council) or PEFC™ (Programme for the Endorsement of Forest Certification Schemes) wood seals.
Recommended Topics

Silk is one of the noblest and finest fabrics. Hardly any other fabric has such a pleasant feel and lies so softly flowing and supple on the skin. And even if it does not appear so at first glance, silk is extremely durable. Which advantages the precious fiber has in detail and how you can care for your garments made of silk, we will explain to you below
View more

Elastane is a synthetic fiber made from the plastics polyurethane and polyethylene glycol. In 1959, textile chemist Joseph Shivers developed the fiber for the first time together with the American chemical company DuPont. Today it is produced worldwide and used mainly in combination with other fibers to increase the elasticity and dimensional stability of textiles made from it.
View more