Material
Elastane. Comfortable with every movement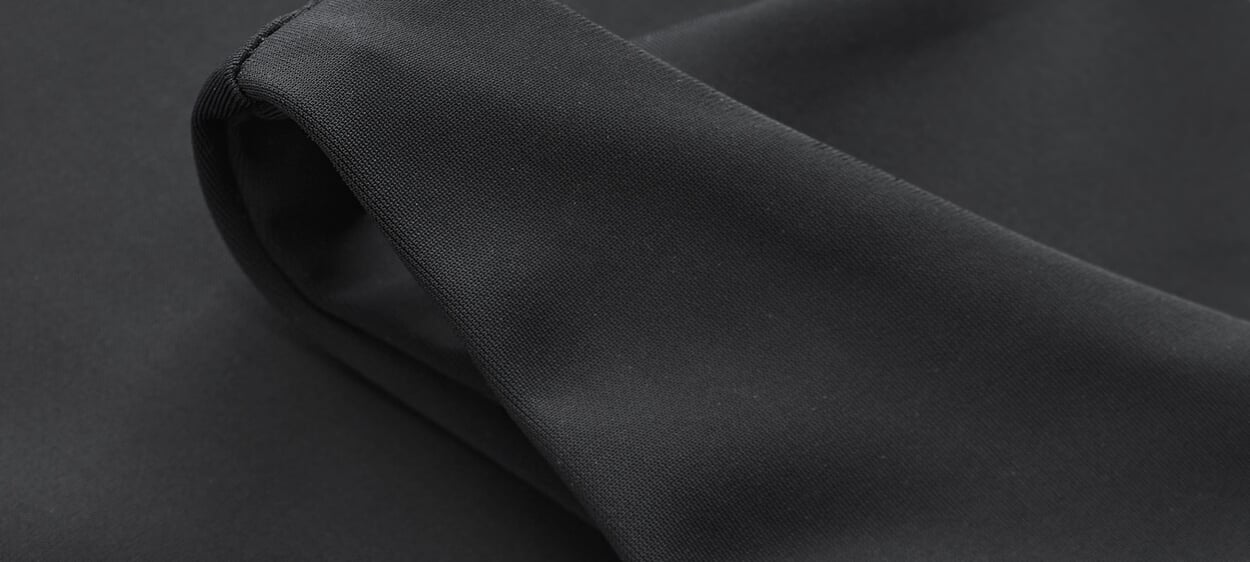 Elastane is a synthetic fiber made from the plastics polyurethane and polyethylene glycol. In 1959, textile chemist Joseph Shivers developed the fiber for the first time together with the American chemical company DuPont. Today it is produced worldwide and used mainly in combination with other fibers to increase the elasticity and dimensional stability of textiles made from it. The material is also known as "Elastane fiber," "Spandex" and "Lycra," among others.
The properties of elastane
Textiles that are provided with elastane have a pleasant feel thanks to its elastic property. The fabric thus adapts optimally to the body and at the same time grants it maximum freedom of movement. The stretchy fiber is therefore extremely popular for sportswear. But it also makes everyday clothing such as jeans, sweaters, dresses, underwear, hosiery and leggings extremely comfortable to wear. The material also has other convincing advantages: - Thanks to its lasting tear and dimensional stability, elastane is extremely robust and long-lasting. - Just like the fiber, the fabric is very smooth, making it skin-friendly and not prone to pilling. - In addition, the material is incredibly thin, very fine and feels incredibly soft. These properties are particularly beneficial in lightweight garments such as our fine tights - Spandex is also lowly moisture absorbent, which is why it dries quickly Care instructions High temperatures can cause the fibers to break and become visible in the form of white threads. Gentle wash cycles without spin program, not exceeding the temperature of 40 °C, are perfectly sufficient. Since textiles with elastane do not tend to wrinkle anyway, ironing is hardly necessary. You should also avoid fabric softener. It attacks the fibers and adversely affects the shape retention. And avoid using the dryer to prevent shrinkage of your textiles.
Sustainable handling of elastane
Many synthetic fibers are based on petroleum and are therefore not biodegradable. In addition, every wash cycle releases microparticles that cannot be completely filtered out by sewage treatment plants and thus enter the natural water cycle. Specially developed laundry bags help to filter out the microparticles so that they can then be disposed of in the residual waste. Since there is currently no sustainable alternative to elastane, we are extremely careful to keep the proportion of the fiber as low as possible in our products and to give preference to natural and recycled materials.