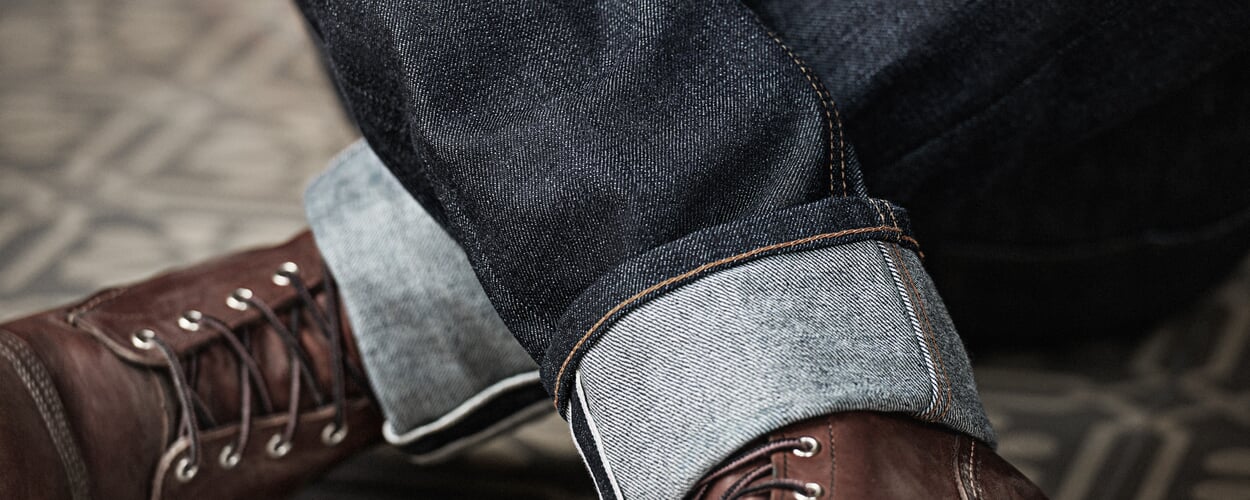 Our Raw Denim clothing exhibits characteristics that jeans wearers are hardly familiar with today: The strong fabric originally comes from America in the early 1930s, when denim clothing was still used exclusively for work purposes. You can not only see this origin of our garments, you can also feel it: The Raw Denim is initially still very rough, almost board-like, but nestles to the body after some time of wear. In our assortment you will also find numerous garments made of "tamed" denim.
From the Californian gold rush to Japanese perfection
Jeans, i.e. pants made of denim, were born in 1873 in the Californian Gold Rush and from there embarked on a worldwide triumphal march like hardly any other item of clothing. And no other pair of trousers has produced as many different fits, cuts and designs over the course of time as jeans. It is only a side note that their inventor, the Bavarian-born emigrant Levi Strauss, originally used brauncanvas as the material for the hard-wearing pants. For he soon replaced it with a strong, undyed cotton fabric that he imported from France - more precisely, from Nîmes, where denim gets its name. As a trademark, he dyed the work pants made from it with indigo. Workers, farmers and lumberjacks quickly took a liking to the robust and comfortable pants, in addition to gold diggers. The rest is history - which is worth taking a look at.
Back again: Raw Denim
These early jeans were all tailored from raw denim, other processing stages did not yet exist. The fabric, dyed dark blue with indigo and treated neither chemically nor physically, was stiff, board-like hard and only became softer with use over time. Today, this original raw denim is experiencing its renaissance. Pants made from it are part of the high-end jeans sector, and enthusiasts talk about weavers like wine connoisseurs talk about top wineries. A renowned raw denim, such as that used by Tellason, comes from the White Oak Mill in North Carolina, for example, where it is traditionally woven on old shuttle looms. But even in the supreme discipline of raw denim, there are gradations.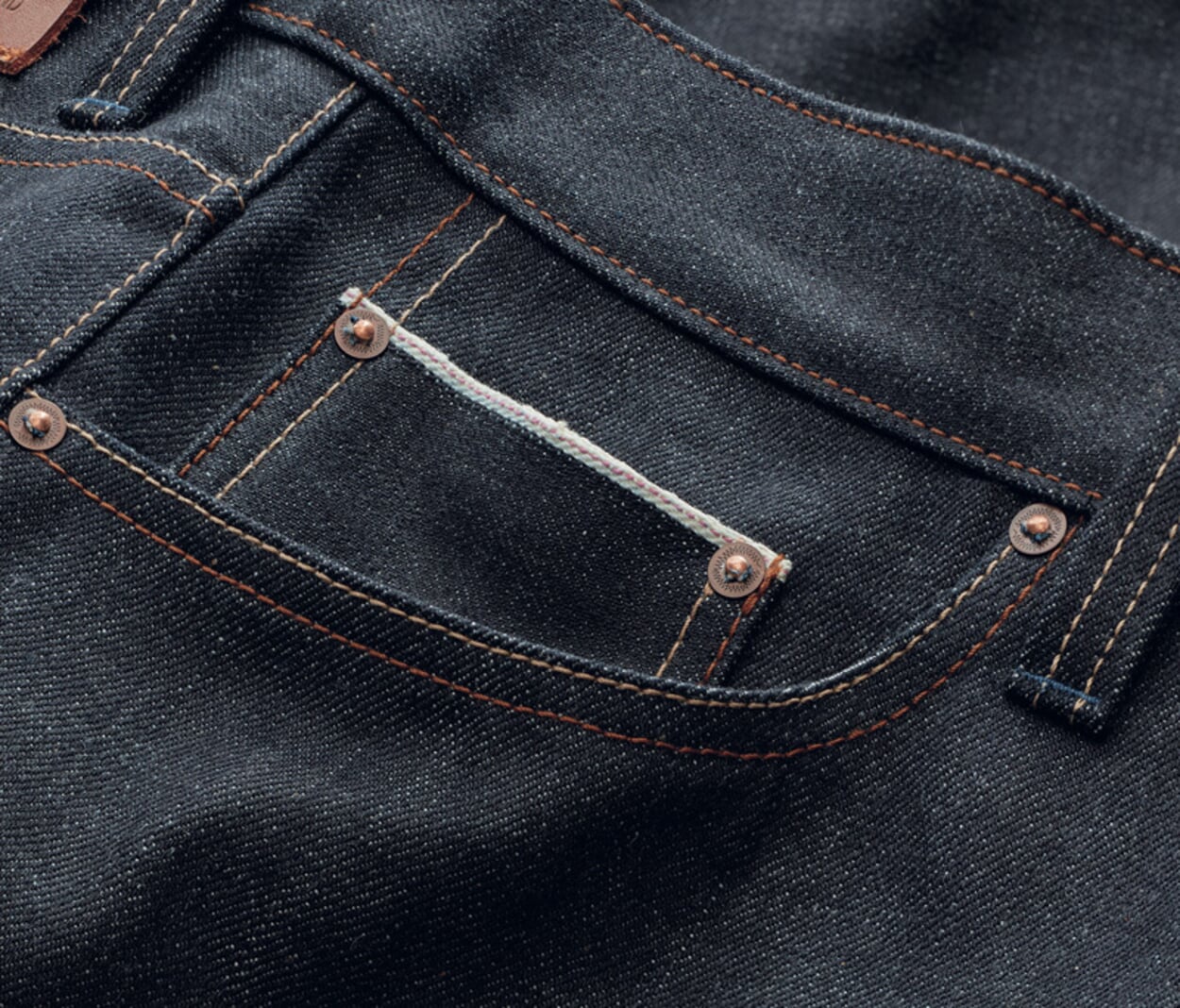 Japan denim from blue man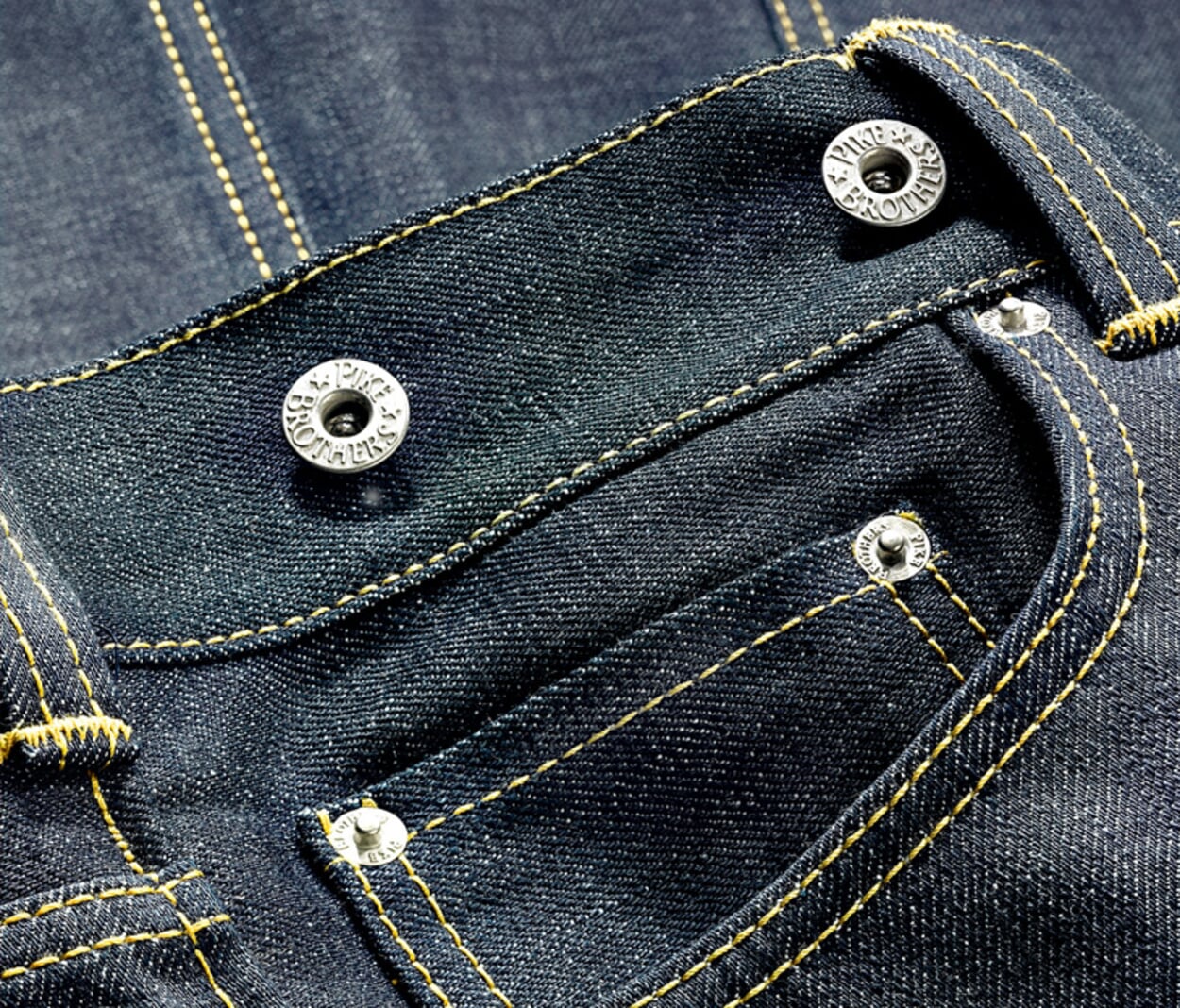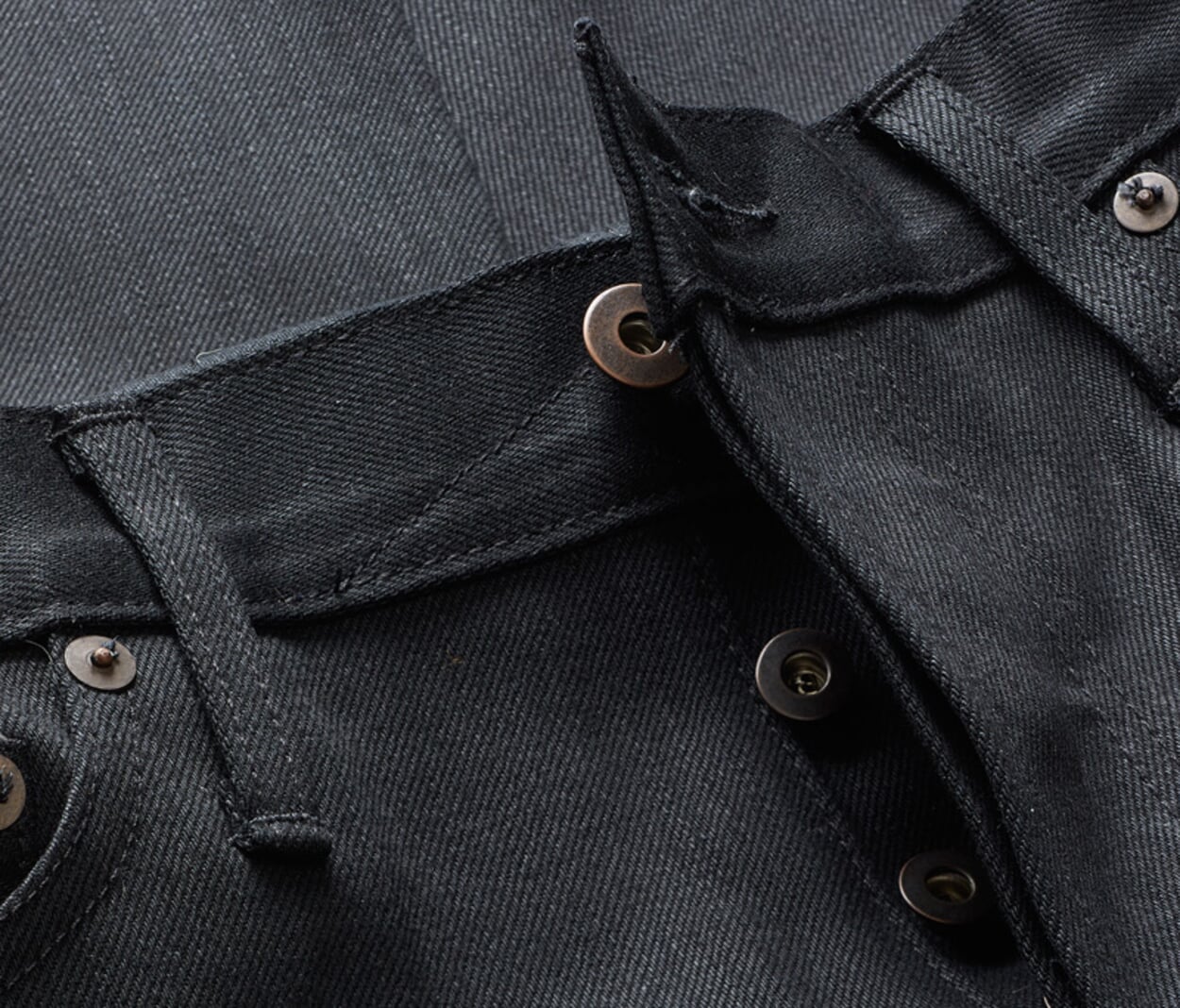 Japan denim from Tellason
Denim perfect: from Japan
If you want to get to the very top end, you have to turn your gaze to Japan. The magic word there is Kibata. It stands for a raw denim that is second to none. To understand this fabric in detail, you have to look back. Japan started weaving denim relatively late. But here, too, it became apparent that the Japanese are masters of perfection. Every step is carried by the greatest expertise and obsession with detail, nothing is left to chance, because the weaving of denim is considered an art in which no expense or effort should be spared. The yarns for the Kibata are ring-spun from the best (and most expensive) long staple cotton on the market. Ring-spun yarns have so-called slubs (roughly translated as thickenings). They give the subsequent fabric a distinctive structure, and industry experts agree: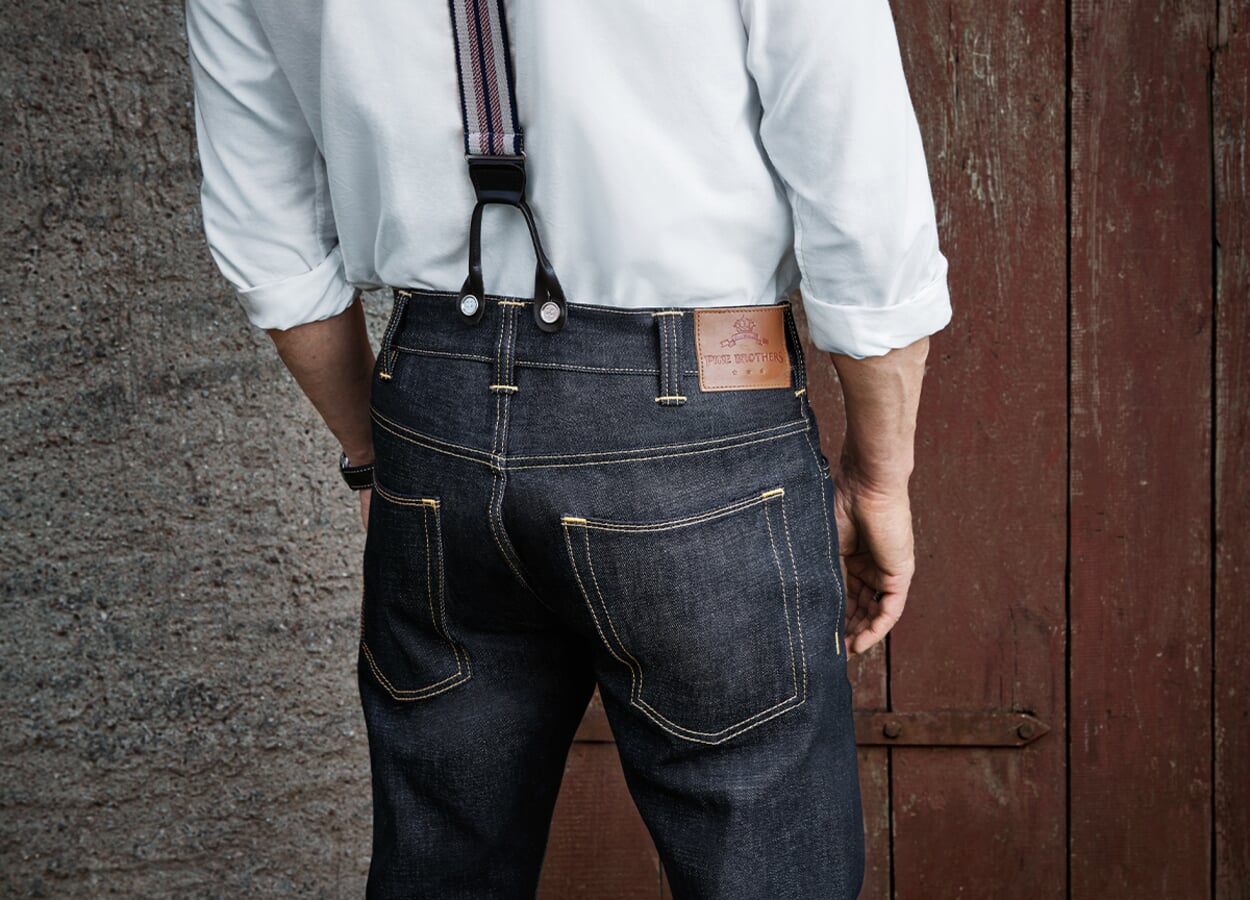 In no yarn is this structure as perfect as in the Japanese. Then there are the old, slow-running shuttle looms in perfect condition, which enable the masterful consistency in weaving that meets the high standards. And while elsewhere, such fabrics have only been in use again for a few years, the Japanese companies have always stuck to manual production and woven the fabrics independently of fashion trends. To this day, the production volume is small and the majority remains in the Japanese domestic market. Here and there, however, you can also find jeans made of Japanese denim in our country. For example, Blaumann processes a Japanese 15-oz denim for its jeans.
The thing with washing
If you are simply looking for high-quality raw denim, you can also find it elsewhere, for example in Turkey. Old shuttle looms are still in use there, too, and the denim from there is used at Pike Brothers, for example. However, by far the majority of jeans produced today are not made of raw denim. They go through many different processes in production that affect the feel, look and stretch of the fabric. Sometimes more, sometimes less chemistry is involved. The final step is always washing, which usually consumes a lot of water. This is where mostly young jeans brands that are committed to the idea of sustainability come into play. The Hamburg label Goodsociety, for example, washes its jeans without chlorine and other environmentally harmful substances. In state-of-the-art water treatment plants, much of the process water is collected, purified, recycled and constantly returned to the production cycle. Energy and water consumption is thus kept as low as possible throughout the entire process.