All the best for the new home
Gifts for the topping out ceremony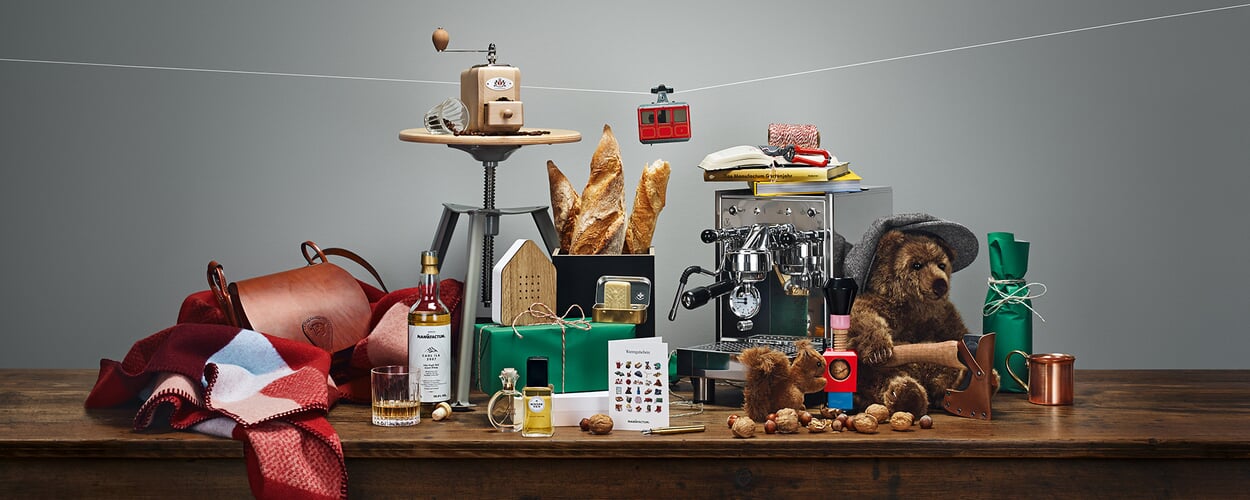 Fensterbeer, Bauheben, Hebeweih, Hieb- or Richtschmaus, Aufrichte or Dachgleiche - up and down the country and beyond its borders, people know very different names for one and the same celebration: the topping-out ceremony. Originally, this custom, which dates back to the 14th century, was a kind of ritual form of interest payment and compensation for work performed. Superstition also played a role. Thus, the topping-out ceremony was supposed to bring good luck and protect the inhabitants from mischief, as well as from lightning and fire. Yesterday, as today, the topping-out ceremony is celebrated when the shell of the house is in place, the roof truss is erected and the roof is ready to be covered. Now, traditionally, all those guests are invited who have actively participated in the construction of the house - craftsmen, construction manager, architect and, of course, family and friends. If you belong to this select circle, we will be happy to help you find a suitable gift for the builder or the owner.
Bread and salt, God bless. Give happiness and blessings

The classic among the gifts for the topping-out ceremony is and remains certainly bread and salt. They are the staple foods par excellence that no household should be without. Today, we usually have them in abundance, while in the past many people often found themselves permanently in a precarious situation because neither was affordable for them. For many centuries, grain was a kind of currency and determined the stability of social systems. And salt was so valuable until well after the Middle Ages that it earned the name "white gold." Moreover, according to religious beliefs, it was supposed to ward off the devil. The symbolic idea behind the gift of bread and salt at the topping-out ceremony is to wish the people in their new house prosperity, happiness, blessings and, of course, the necessary spice in life - a beautiful gesture, we think. That's why we're presenting a few suitable candidates here - from characterful and succulent breads from our bakery, to exquisite sea and deep salts, to salt mills and salt shakers in outstanding processing quality.
Here's to good luck. Give a gift of high quality tools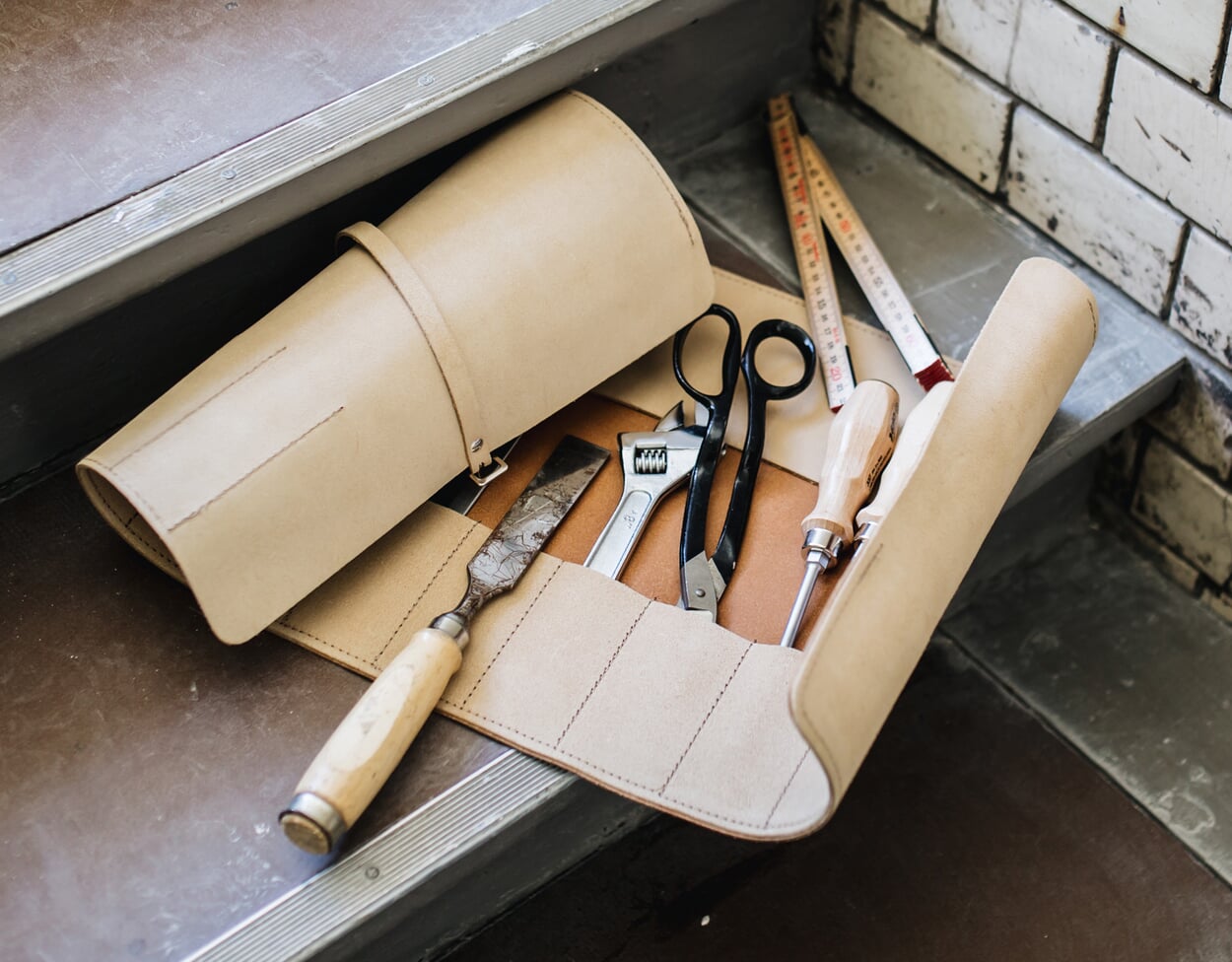 The handyman in the house saves the Zimmermann, right? Sawing, drilling, hammering - even once the house is finished, there is always necessary work and repairs. With a little skill and high-quality tools and utensils, the work is much easier to do. Hammer, screwdriver, toolbox, cutting and measuring tools, ladders and Co. are therefore useful helpers for everything that needs to be straightened and aligned in the home. With us you will find a large selection of robust, durable tools that are indispensable for successful craft projects and are therefore valuable gifts for the topping-out ceremony. Our tip: If you are a gifted craftsman yourself, simply include a voucher for your active support.
Thoroughly clear the decks. With broom, spade & Co.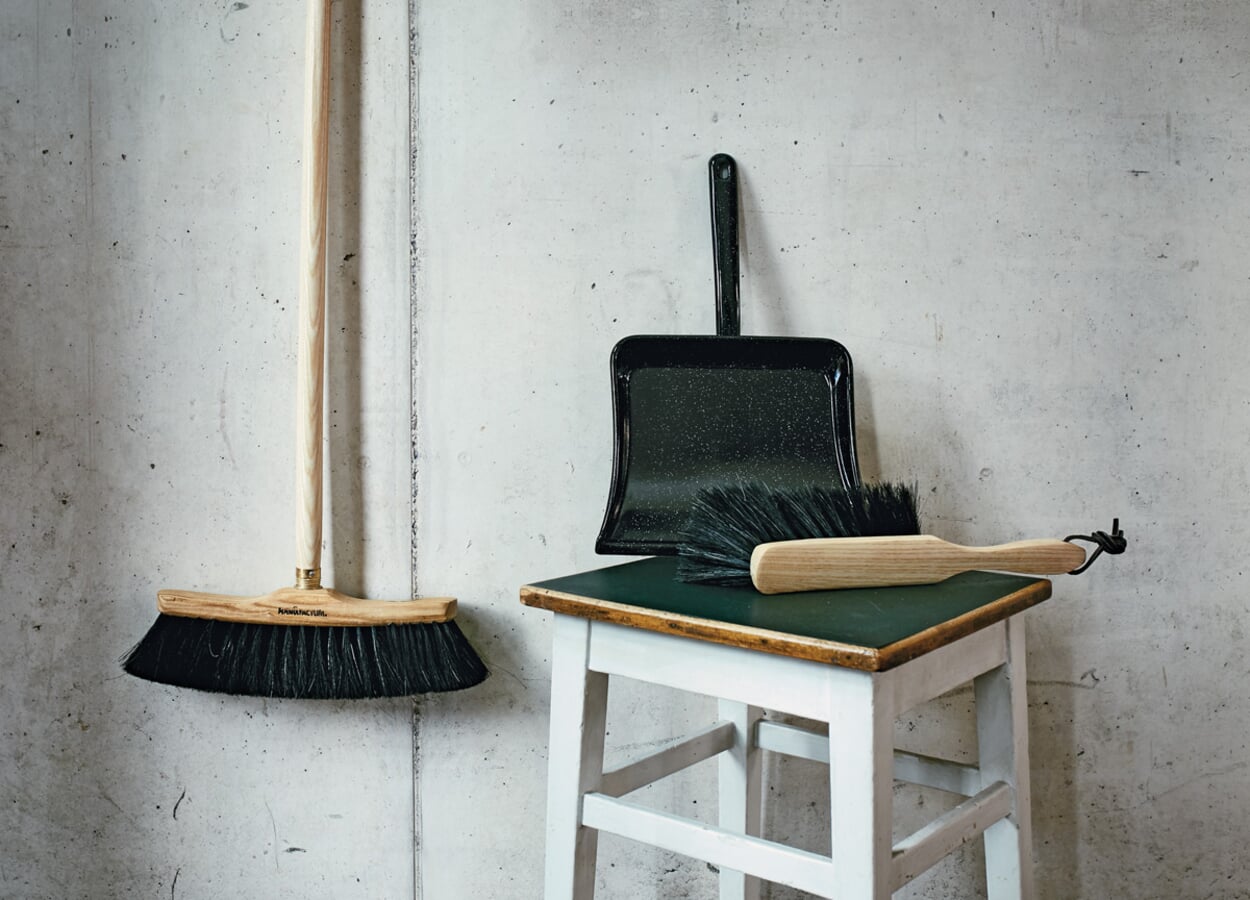 What is the saying? New brooms sweep well. Let's take it literally: When building a house, a lot of dirt is produced, so a broom is indispensable to clear the decks before moving in and symbolically sweep out the evil spirits. Beautifully decorated and provided with banknotes, the broom is therefore traditionally given away at the topping-out ceremony. But there is plenty to do not only inside, but also outside: The garden has to be spruced up and the new plants have to be planted. The new homeowners will be delighted to receive a sturdy and reliable spade with a forged head and flexible handle, as this will save valuable energy when digging and excavating. Other useful gifts for the garden such as a watering can, garden shears, scarifier, reel mower and more will make gardening a pure pleasure and bring the new homeowners complete gardening happiness. Even more life in the garden bring quarters and feeding places such as nesting boxes, birdhouses and watering troughs as well as hedgehog house and insect hotel.
Packed with sense, taste and love. Our gift baskets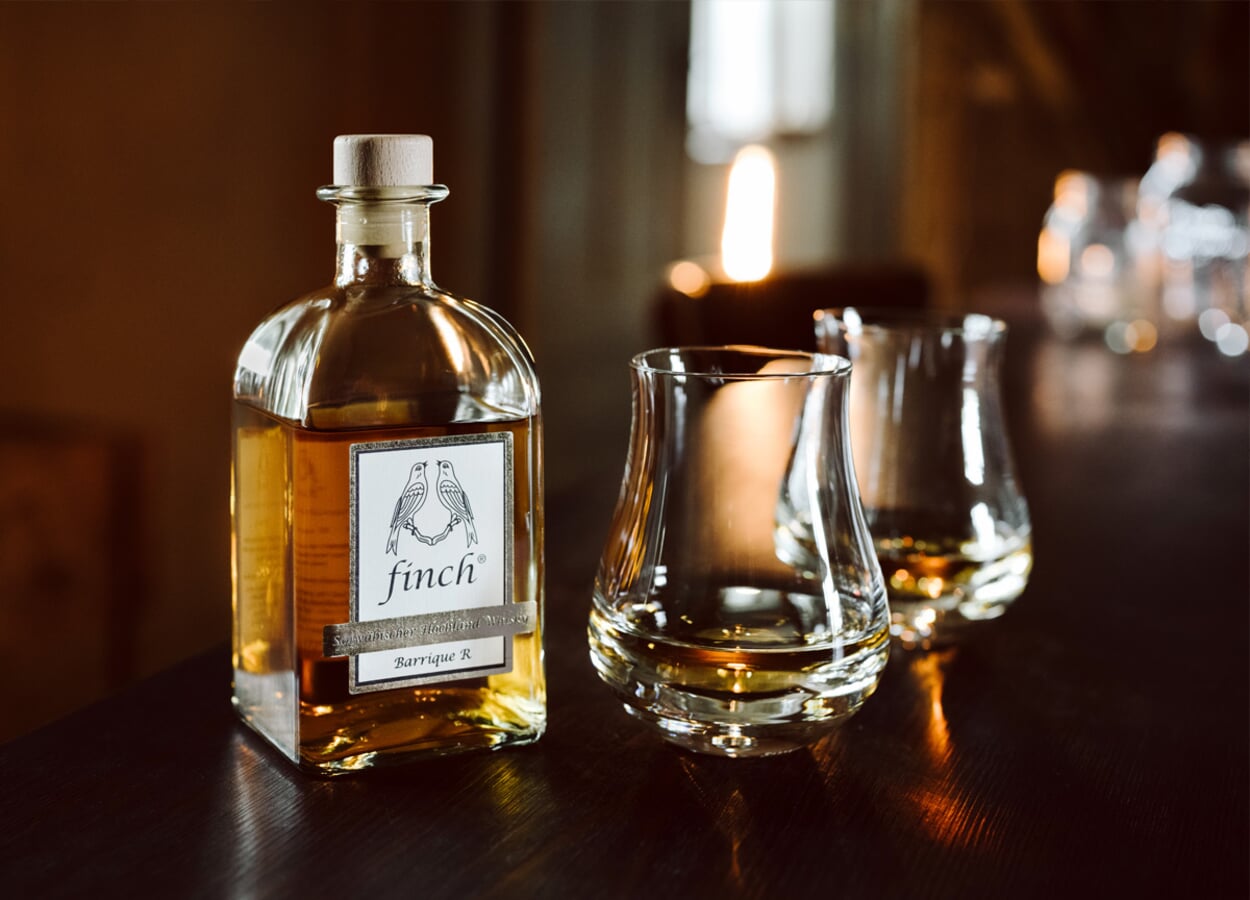 A good wine, fine brandies and liqueurs, fine delicacies, sweet treats - fill a bulging gift basket with good things. A full basket of delicacies is always a welcome gift - whether for a topping-out ceremony or any other happy occasion. With a Manufactum voucher surrounded by a colorful bouquet of exquisite products, he is in the best of company.
Manufactum merchandise vouchers. Give the full selection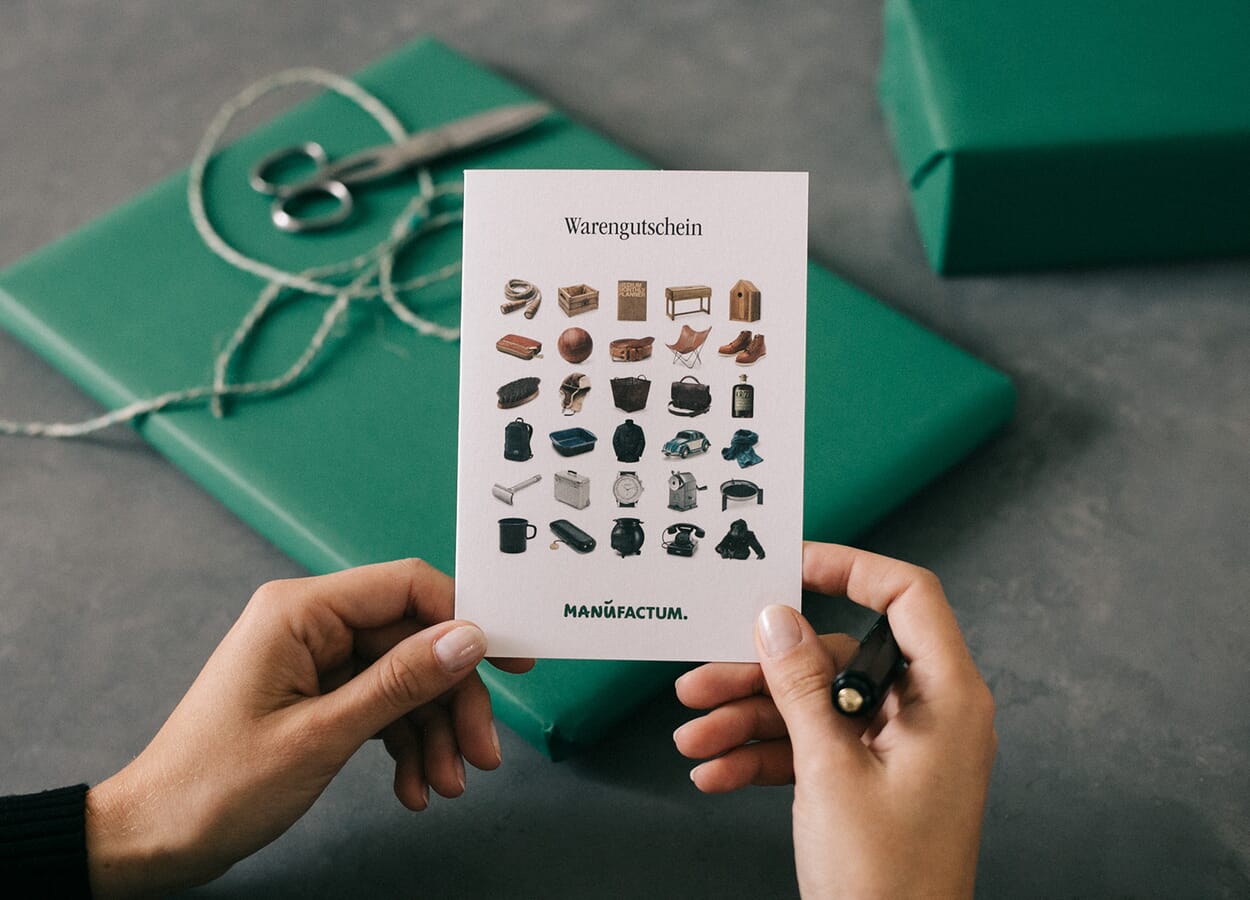 With our merchandise voucher, you always have the right topping-out gift for every taste. This is particularly advantageous if you don't know the style of the new homeowners very well or you don't know exactly which items are most urgently needed in the household. Simply choose a voucher amount and give the full selection of the Manufactum range as a gift. Our electronic gift voucher can be printed out in a flash just before the party.