Manufacturer
Falk Culinair copper tableware. Profitable and easy to clean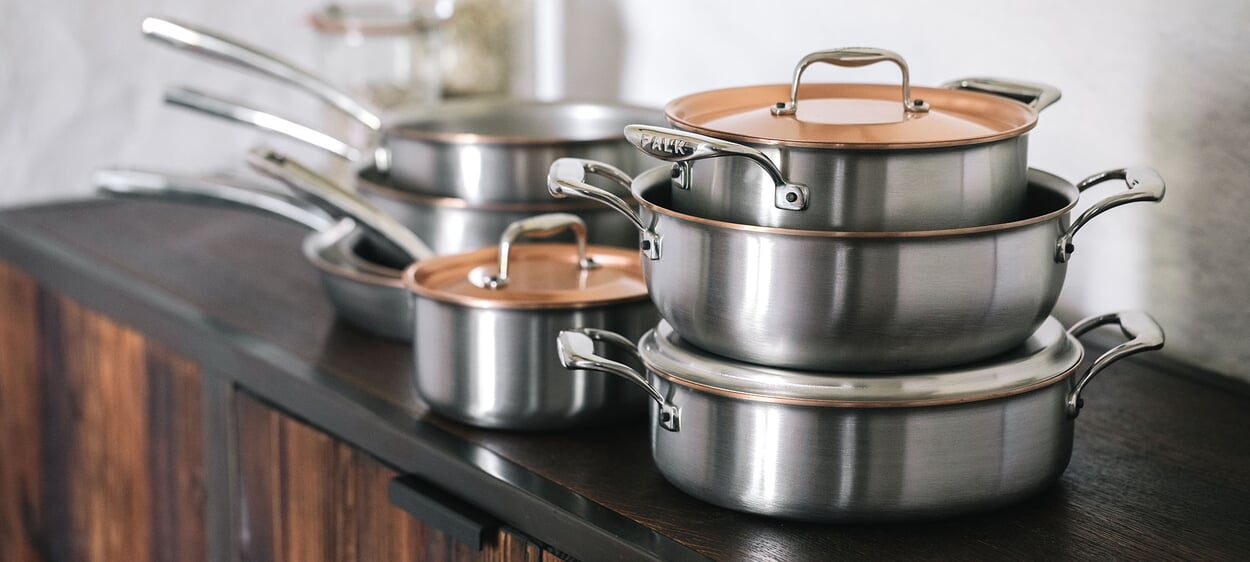 In the catering trade, cookware from Falk is valued not only because of the superior thermal conductivity of copper - with the physiologically safe stainless steel lining on the inside and the matt brushed surfaces on the outside, it is also easy to clean and requires little maintenance. Our copper cookware is suitable for all types of stoves - with the exception of stoves with induction heat. We offer a suitable adapter for induction cooktops. The ergonomically shaped, cast-iron handles are riveted on these copper pots and pans; the stainless steel rivets are still annealed before pressing in order to obtain a perfectly tight riveted joint. Spout rims facilitate handling of the heavy copperware.
Copper combined in a new way. Cookware suitable for induction
Copper and induction do not normally go well together. There is a simple reason for this: the precious metal is not magnetic. A cast-iron plate can be used as a makeshift adapter, but this impairs the outstanding heat conductivity for which copper is so highly regarded by professional cooks (since the heat supply can no longer be regulated 1:1 and without a time delay). Or you can keep it like the innovative manufacturer Falk in Belgium, who developed this cookware by laying a two-millimeter-thick layer of copper inside - in the core of the pots and pans. All the vessels in the series have a three-layer structure; the aforementioned copper core is bordered on both sides by stainless steel, and the easy-care satin-finished exterior is ferromagnetic. This means that the cookware can also be used on induction hotplates without any restrictions in terms of heat distribution, enabling energy-saving cooking there too. As with the other pots from Falk that we carry in our program, rolled sheets are the preliminary product, which are later deep-drawn by machine. The stainless steel handles are riveted and spout rims facilitate handling. The cookware with copper core is available exclusively from Manufactum.