Manufacturer
Murakami Pile. Textile specialties from Japan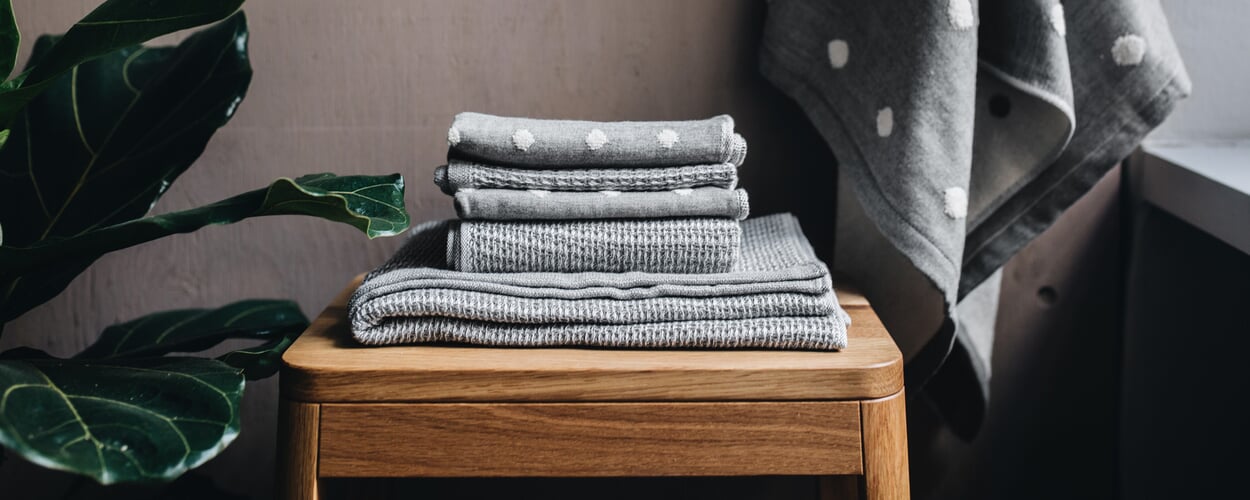 Our Japanese bath textiles are characterized by extraordinary textile-technical features. In addition to special weaving techniques, they include dyeing with charcoal as a mineral dye. The following towels are made especially for us by the textile specialist Murakami Pile in the Japanese towel stronghold Imabari. Charcoal particles are added to the proportionate viscose fibers during the spinning process, which on the one hand give the towels their mottled gray look, and on the other hand have an extremely practical effect, as they absorb odors and have an antibacterial effect. Together with the absorbent viscose and soft cotton ideal for use in the bathroom. The waffle-textured towels are rather light with a material weight of 254 g/sqm and are very practical, for example, in summer or when traveling.
Washing with Washi. Bath textiles with paper content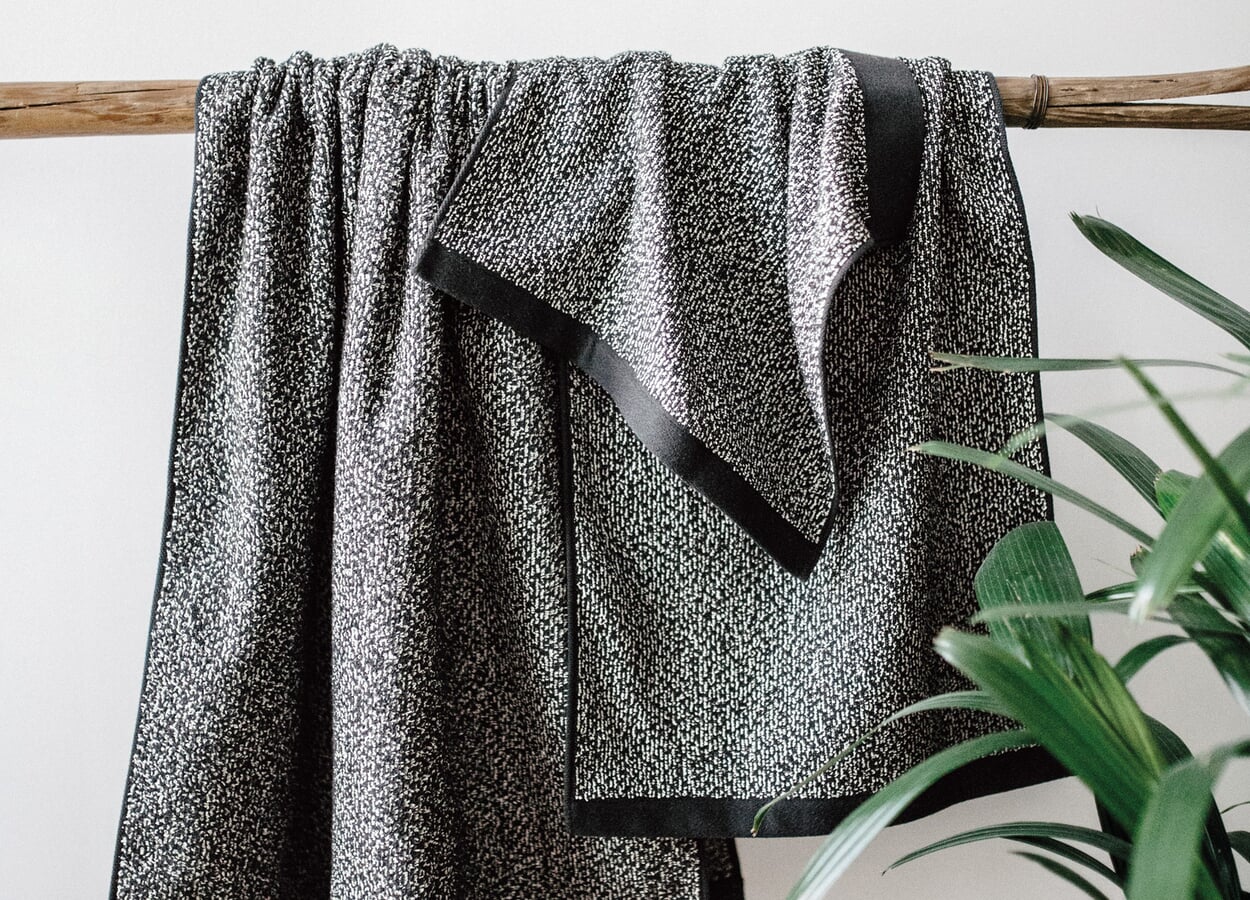 From the Imabari region come terry towels made with a portion of Washi paper - the traditional, robust Japanese paper, which in its best quality (so also here) is obtained from the bast fibers of the Asian Maulberry plant Kozo and the daphne plants Mitsumata and Gampi. Washi's material structure makes it softer, lighter and more absorbent, but at the same time more tear-resistant and flexible than classic Western papers. Its use for textiles is not new: it was already used in earlier times as a lining material - for kimonos, for example.