Manufacturer
Blaumann. Jeans and Co from Baden-Württemberg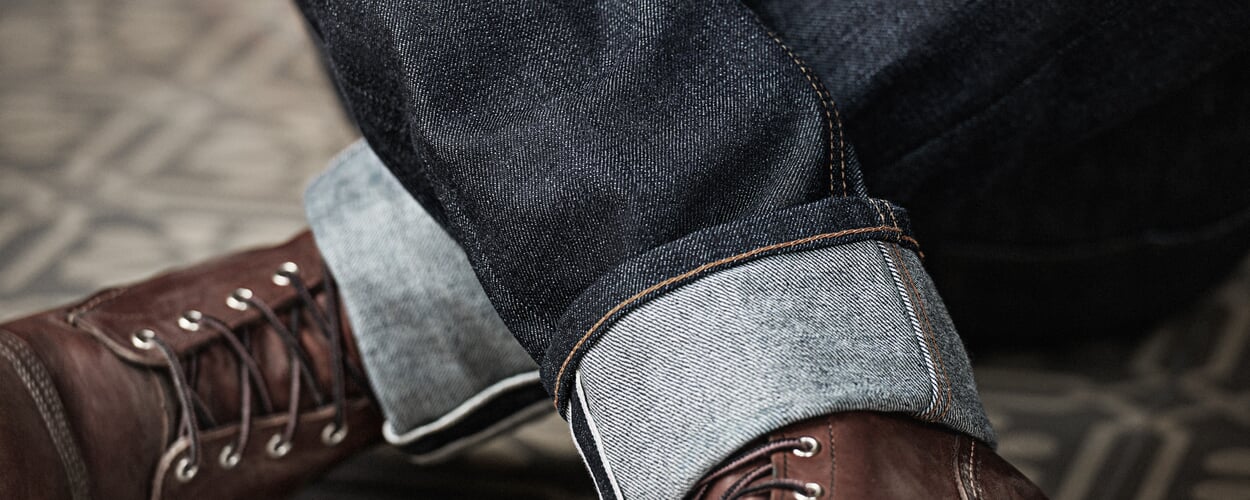 Künzelsau in Hohenlohe was once a jeans stronghold until a major player in the industry ceased production there. Four friends, Christian Hampel, Guido Wetzels, Peter Bättig and Gerd Walz, have taken up this tradition again. In 2013, they founded the jeans manufacturer Blaumann, with the claim not to chase short-lived trends, but to produce durable goods. What began with pants has since been expanded to include shirts and vests - and denim has been joined by material classics such as corduroy. Compromising on materials, however, is still not an issue at Blaumann. The fabrics - genuine Japan denim and corduroy from a special German weaving mill - stand up to the highest demands. Ingredients such as yarns, buttons and leather labels also come from Germany. The workmanship is also beyond reproach. In this way, garments full of character are created, which they develop into a very personal companion through daily movement, wear and tear.
Selected products in detail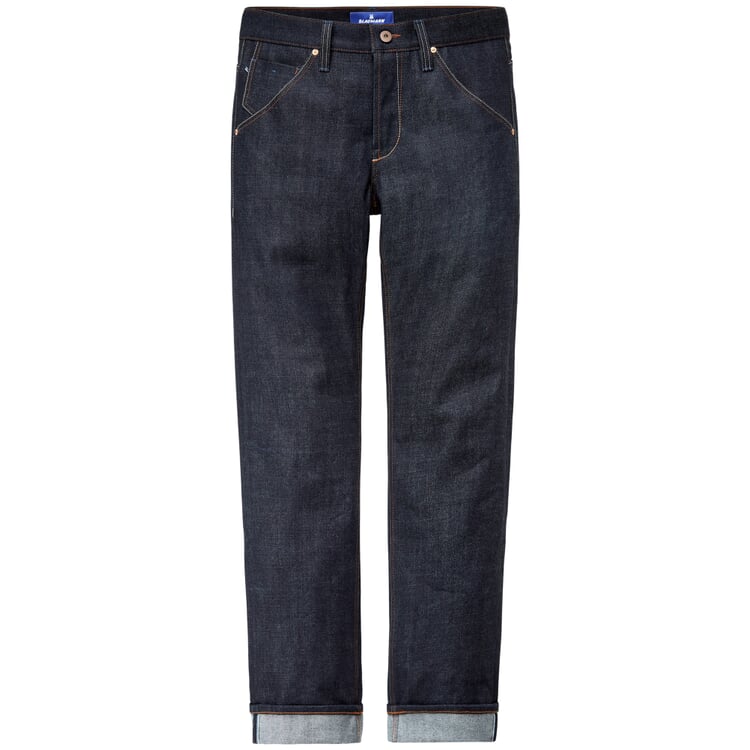 On the occasion of the tenth anniversary Blaumann has issued this jeans, which once again puts the crown on the proven Blaumann quality. It starts with the fabric, a strong and heavy 15-oz raw denim woven exclusively for Blaumann by Kuroki in Japan, one of the top addresses for such fabrics. The copper buttons and rivets are all hammered in by hand - a time-consuming process, as each rivet requires several strokes.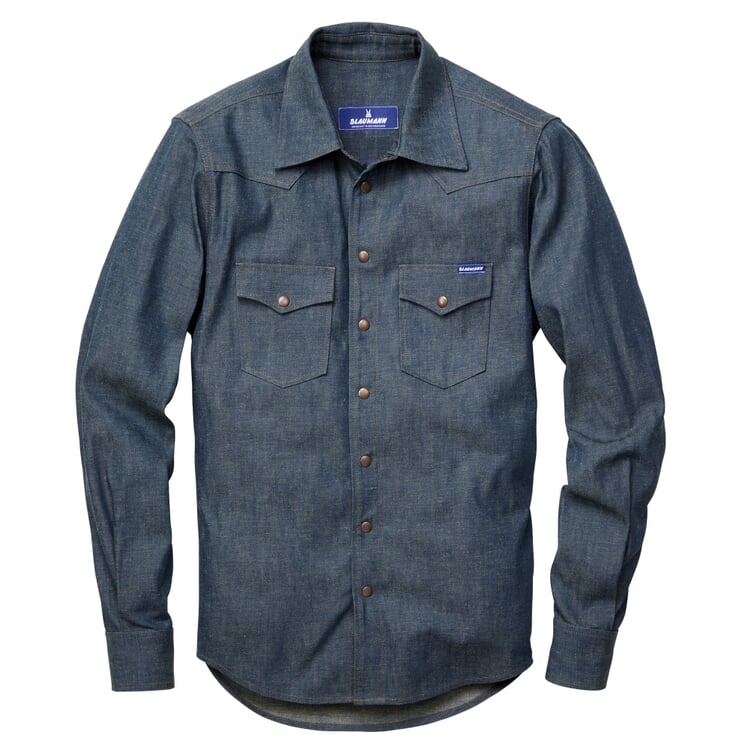 The raw denim for this shirt is woven at Kuroki in Japan, one of the top addresses for such fabrics. Blaumann makes the slim-fit shirt in a very classic way with two breast pockets with buttoned flap, buttoned cuffs and sleeve vents, and a shoulder saddle. All buttons are snap fasteners. The back is worked with shaping darts, the torso hem is rounded.